In Memory of Our Departed Classmates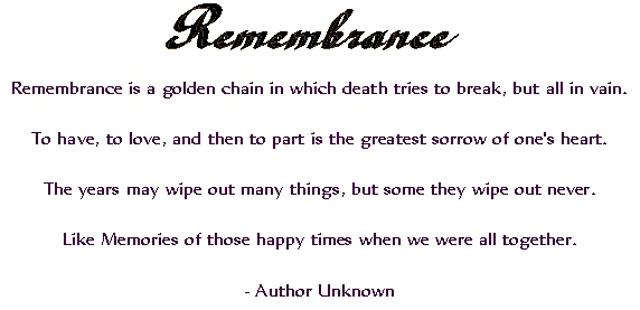 Joe Aeschilman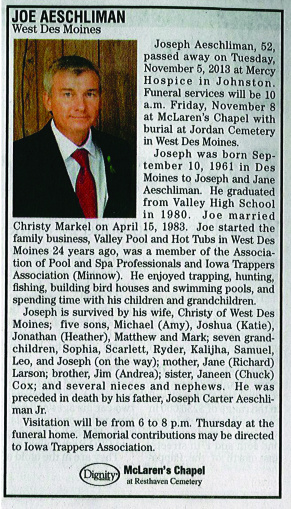 Doug Brasch
Joyce (Campbell) Giles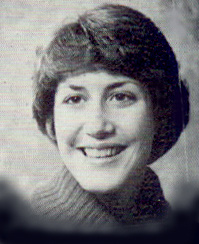 Joyce Diane (Campbell) Giles of Grimes, Iowa, was born February 8, 1962 in Waterloo, Iowa and passed away on March 12, 2017 after a brave battle with pancreatic cancer. A Celebration of Life will be held at 5:00 pm on Friday, April 28th at St. Peter Lutheran Church, 1001 S. James St in Grimes. The family will greet friends immediately after the service.

Joyce graduated from Valley High School and received a degree in Accounting from The University of Iowa, and later earned her CPA and CIA designations. She was employed locally at Allied Insurance, ING, and Wellmark and greatly enjoyed her co-workers. In her free time, Joyce loved biking, vacations with her family and supporting her daughters in all their activities. She was an avid volunteer for the Johnston High School show choir as well.

Joyce is preceded by her parents, James (Jim) and Shirley Campbell of West Des Moines, and is survived by her husband, Chip Giles, her daughters, Katie and Beth, her sister, Connie (Campbell) Madison, her niece, Maggie, and her nephew, Daniel.

Memorial contributions may be directed to St. Peter Lutheran Church in Grimes, Iowa.
Steven Joseph Coldiron
Colorado Springs, CO
Steven Joseph Coldiron, 50, passed away suddenly at his home in Colorado Springs, CO on Tuesday October 11, 2011.
Steven was a former resident of West Des Moines, Iowa and a graduate of Valley High School. Steve will be remembered for his kind and generous spirit and will be missed by family and friends.

Steve is survived by his parents, Bill and Judy Coldiron of West Des Moines, Iowa, his sister Connie and her husband, Kevin Johnson of Adel, Iowa, his niece Sarah and her husband Tony Rabey of Des Moines, IA. and aunts, uncles and cousins. Steve was preceded in death by his grandparents, Jake and Vivian Tuttle of West Des Moines and Robert and Grace Coldiron of Des Moines.

A private burial service will be held at a later date. Memorials may be designated in Steve's name to Eyerly Ball Mental Health Services 945 19th St Des Moines, IA 50314 or Iowa State Fair Blue Ribbon Foundation P.O. Box 57130 Des Moines, IA 50317.


Published in Des Moines Register on October 23, 2011
Jim Constant
Kevin Couch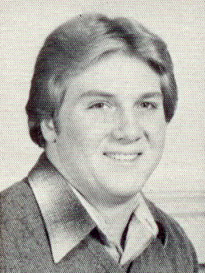 Kevin was born February 7, 1962, in Wheeler, WI, and passed away December 26, 2020, in Des Moines, IA. Kevin resided in West Des Moines and was 58 at the time of his death. Kevin had a large personality and lit up every room he entered.
Kevin was a graduate of Valley High School. Kevin was ecstatic about his family. He loved to travel with his family and spending time with extended family and friends. From trips to Gilbertville, around the block to the Parkers, family vacation to The Black Hills, or many hockey trips around the Midwest to watch Ben and Hunter play, Kevin was always "all in." Kevin treated all he encountered with kindness and respect.
Kevin wrestled and played football at Valley. He worked in the automobile industry his entire adult life. Kevin's passions included family, The Iowa Hawkeyes, golf, bourbon, and a nice stogie. Kevin was a hardworking man. He was a fun and loving husband, father, son, brother, and uncle. Kevin was a devoted family man; he treated all his nieces and nephews (and their friends) as if they were his own children.
Kevin is remembered by his sons, Benjamin and Hunter, brother Chris Couch, sisters Karen (Lorus) Breitbach, Carman (Paul) Ullman, his mother in law Carolyn Tew, father in law Don Parker, brother in law Brad (Anne) Parker, nieces Megan (Isaac) Sprague, Jessica Richter, Abigail Breitbach (Braden) Robertson, Carmen (Adam) Cartier, Delaney Parker, nephews Chris Couch, Mike (Ishea Brown-Couch) Couch and Jack Parker. He was preceded in death by his wife, Mindy Jo, his father Donald Grundy Couch, his mother Wanda Geis, his father in law Don Tew, his brother, Griffin, his nephews Christopher Breitbach and Ryan Richter.
Allen Dudney
No Picture Available
I am sorry to advise you that Allen Dudney passed away May 6, 2010 of complications of cancer. He is survived by his daughter Roxanne/husband Ozzie Oswalt and 3 grandchildren. His 5 other brothers were very important to him. His mother passed the following Saturday. He worked as a small engine mechanic from his home that he shared with his mother. He had many other family members and friends who will miss him. I am one of his sister-in-laws. Allen would have been very proud to have attended the reunion as he was the first boy in the family to have graduated high school. May thanks to Valley for the effort and patience they gave Allen in helping him to obtain his Diploma.
Daniel Shawn Eldredge
Mound City, MO

Daniel Shawn Eldredge (51) died Saturday, December 15, 2012 near his home in Mound City, MO. He was born November 25, 1961 in Des Moines, IA.

Shawn was a kind man with a big heart, a keen wit and great sense of humor. He loved people, wildlife and making others laugh.

As owner/operator of Prairie's Edge Guide Service, Shawn combined his love of hunting and conservation. An avid outdoors-man and passionate conservationist, he respected the land and cared deeply about the legacy of the sport - even offering free guide services to young adults. He was an expert caller and won many goose and turkey calling contests. His tag line was "When we call, the birds fall." Through his skill, vast knowledge of waterfowl & turkey, and passion for the hunting industry, Shawn became known as the "Goose Guru." Over the years, he has been featured in National magazines, television shows and was the subject of many newspaper articles across Iowa, Missouri and Minnesota. He was a long-time member of Ducks Unlimited.


Shawn is survived by his father and stepmother Jim and Darla (Siebrecht) Eldredge of Clive, IA; his mother Martha (Kirtley) Wright of Des Moines, IA; brother Jamie Eldredge of Des Moines, IA; brother & sister-in-law Kirt and Carol (Johnson) Eldredge, and their children Emma and Will of West Des Moines, IA; twin sister and brother-in-law Molly and Tom Anderson and their children Daniel, Eliza and Ella of Chanhassen, MN; many uncles, aunts, cousins; close friends and his beloved dogs and hunting companions Molly Cornflake and Amber Boch.

A memorial service will be held 11 a.m. Saturday, December 29, 2012 at Lutheran Church of Hope, 925 Jordan Creek Parkway, West Des Moines IA. Visitation begins at 10:00 a.m. In lieu of flowers, donations may be made in Shawn's name to Duck's Unlimited, One Waterfowl Way, Memphis, TN 38120 or www.Ducks.org.

Published in Des Moines Register from December 27 to December 28, 2012
Sheryl Fink Emory
Sheryl L. Fink, 57, passed away on Saturday, July 13, 2019 at her home surrounded by her family. Visitation will be from 5 to 7 p.m. Wednesday, July 17, 2019 at McLaren's Chapel in West Des Moines. Funeral Mass will be held at 10 a.m. Thursday at St. Francis of Assisi in West Des Moines with burial following at Resthaven Cemetery.
Sheryl was born on February 21, 1962 in Greenfield, IA to Harlan and Mary Emory. She graduated from Valley High School in 1980. Sheryl married Rick Fink in 1982 and lived most of her life in West Des Moines. She taught adoption and foster classes at Lutheran Social Services and was an in-home day care provider for many years. Sheryl enjoyed camping, fishing, gambling, and spending time with her family and friends.
Sheryl is survived by her husband, Rick; six daughters, Jessica (Benjamin) Ivins, Jennylee, Jennifer, Amanda, Kristel, and Samantha Fink; sister, Sandra Emory; two brothers, Kevin and Kirk Howe; nine grandchildren; and many nieces and nephews. She was preceded in death by her parents.
Memorial contributions may be directed to John Stoddard Cancer Center or the American Cancer Society.
Julie Fernando
Shari Hart
Gerald Hoffman
Tracy Kaloupek Cheney
Tracy Cheney of West Des Moines, 57, died on June 9th, 2020, in Scottsdale, Arizona.

Tracy was generous, vibrant, and gracious. She was an avid reader, an active skier, and life-long bicyclist. Tracy loved to golf and hike with friends. She lived a dynamic spiritual life. She often traveled between Iowa, Arizona, and Utah and brought joy to the lives of her family and friends who will miss her beyond words.

She is survived by her husband Rod, parents Shirley Kleywegt and David Kaloupek, children Cole (Cleo) and Blake (Mara), and dog Evy.

A private celebration of life will be held by the family. Due to public health restrictions and an abundance of caution, the family will forgo a public service. In lieu of flowers, please direct donations to Dream Team Des Moines to support young adults growth through RAGBRAI (https://dreamteamdesmoines.org/donate/). A memorial bike ride will be scheduled for the fall of 2020.

Joseph Kranovich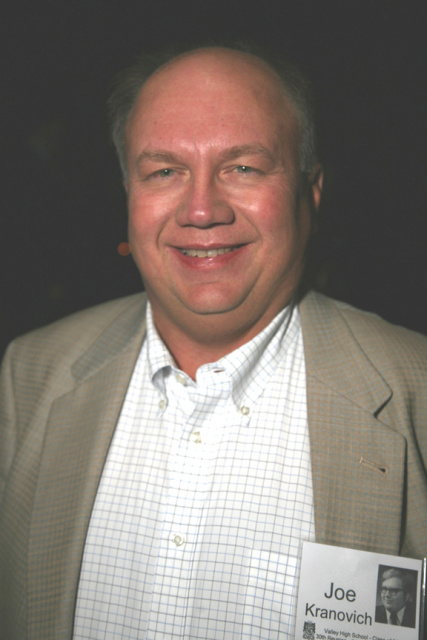 Joseph was born on November 5, 1961 in Des Moines, Iowa to Joseph and Anna (Dicklich) Kranovich. He graduated from Valley High School in 1980. Joe attended Des Moines Area Community College and received an AA/AS degree in accounting in 1982. He then attended Drake University where he double majored in accounting
and computer information systems, graduating in 1984.
Joe enjoyed playing golf every week. He has acquired two holes in one in his life. Joe also enjoyed going to Iowa Wild and Des Moines Buccaneers hockey games. He also liked to watch football games, old westerns, and other movies.
Joe is survived by two brothers, Sam and Michael Kranovich; aunt and uncle, Jeanette and George Hobbs; and many cousins. He was preceded in death by his parents and many aunts, uncles, and cousins.
In lieu of flowers, memorials can be made to the following:
West Des Moines Community Student Scholarship Fund, Joseph Kranovich Jr. Scholarship c/o Cindy Todd, 3775 E.P.True Parkway #155, West Des Moines, Iowa 50265 or
Drake University Joseph Kranovich Jr. Endowed Scholarship c/o Stephanie Sinovic, 2507 University Avenue, Des Moines, Iowa 50311
The Visitation will be Friday, March 22, 2019, 5:00 pm-7:00pm at West Des Moines United Methodist Church, 720 Grand Ave., West Des Moines, Iowa 50265.
The Funeral Service will be Saturday, March 23, 2019, 11:00 am. At West Des Moines United Methodist Church.
Danny Lipsman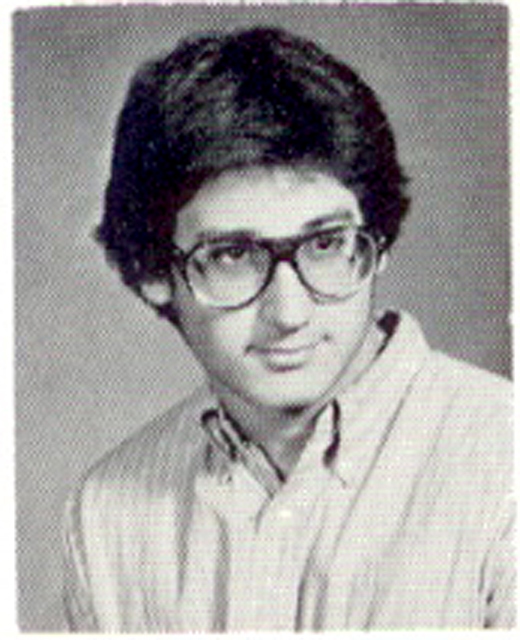 Loren Lodge
Loren Duane Lodge, son of Duane and Virginia (Smith) Lodge, was born September 11, 1961, in Waukon, Iowa. In 1964, the family moved to West Des Moines where Loren graduated from Valley High School in 1980. During his high school years, he was a Master Councilor of the Order of DeMolay and was a member of the cast of the traveling "Last Supper" drama at the West Des Moines United Methodist Church. Loren was active in music in high school, performing in several musicals and was in both choir and band. He particularly enjoyed participating in the marching band both at Valley and the University of Iowa. He graduated from the University of Iowa with his Bachelor of Arts degree in 1989 and with his Master's of Public Administration from Drake University in 1991. His career was spent primarily in city management as the City Administrator for Bethany, Missouri; Mitchellville, Iowa; Glidden, Iowa; and Medford, Minnesota. He was also a City Budget Analyst for Des Moines, Iowa and worked in accounting for the federal government in Washington, DC.
Loren married Sheila Doyle in Bettendorf, Iowa on October 26, 1985. They were married until 2002. He married Angela Joens on June 26, 2004, in Solon, Iowa. They divorced in 2007.
A lifelong Twins fan, Loren spent a lot of his time attending home games in Minneapolis, Minnesota when possible. He delighted in his collection of Twins memorabilia and his love of history. He was also a Civil War buff, Star Trek geek, and loved old tv shows and cartoons like Hogan's Heroes and Tom & Jerry.
On Monday, February 4, 2019, Loren passed away at Mercy Medical Center in Des Moines, Iowa, at the age of 57.Loren was preceded in death by his parents, and a brother Steven in 1961.
He is survived by his friend Val Enenbach of Glidden; siblings: Marilyn Lodge of Cedar Rapids, Iowa; Helen Lee Lodge of Nevada, Missouri; and Kevin Lodge and wife Lana of Cedar Rapids, Iowa; and nieces Hannah Mead and husband Brent of Overland Park, Kansas and Sarah Lodge of Decorah, Iowa.
Mindy Parker Couch
Melinda J. Couch
West Des Moines

Mindy was born July 30, 1962 in Des Moines and passed away October 16, 2014 in Des Moines. A celebration of her life will take place at a later date.

Mindy was a graduate of Valley High School and the University of Iowa. She was involved with the Westridge PTO and was a founding member of TTT-GJ. She enjoyed hockey and the Iowa Hawkeyes. Mindy was a loving and devoted wife, mother, daughter, sister, and aunt.

Mindy is remembered by her husband, Kevin; sons, Benjamin and Hunter; mother, Carolyn Tew; father, Don (Diane) Parker; brother, Brad (Anne) Parker; niece, Delaney and nephew, Jack. She was preceded in death by her stepfather, Don Tew.
Misha Parker Egeland
Misha (Parker) Egeland, 47, died Wednesday, August 26, 2009 at the Jones Regional Medical Center in Anamosa, IA. She graduated from Valley High School in 1980. Misha is survived by her children, Nicole of Fort Dodge, Dalton and Cheyanne of Monticello, grandchildren Kaleb and Kobe, her mother Sandi Rodish of Apple Valley, CA, sisters Kelly Kiburz of West Des Moines, Janelle Erwood of Clive;brothers Kurt Parker of Alexandria, VA, Kyle Parker of Des Moines. She was preceded in death by her father, Chuck; and a son Gage. Private family memorial services were held September 12 in Fort Dodge. Memorial contributions may be made to her children Dalton and/or Cheyanne Egeland at any Wells Fargo Bank.
George Joseph Reid

Des Moines - George Joseph Reid, 58 of Des Moines, Iowa passed away on June 2nd, 2020 at Mercy Hospital from unexpected heart complications. He was surrounded by his wife and three children.

George was born in Des Moines Iowa on June 7th, 1961 and adopted by his parents John and Bonnie Reid.

George graduated from Valley HighSchool in 1980 and received his Associates degree at DMACC. He worked at Price Choppers formerly Dahl's for over 25 years.

George is survived by his wife Diane to whom he was married for 30 years, his daughter Michelle (fiancé Jacob), sons Joey and Michael, brother John and many other wonderful family and friends.

Visitation will be held at Merle Hay Funeral Home on Friday June 5th from 5-8pm. Please be respectful to social distancing.
Ricky Renteria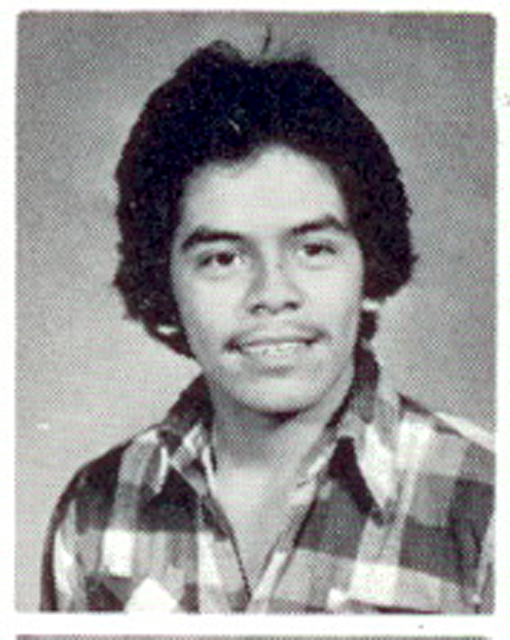 Tom Simmons
John "Jack" Smith
Jack, 51, passed away February 12. His funeral will be at 10:30 a.m., Monday, at St. Timothy's Episcopal Church in West Des Moines with burial at Resthaven Cemetery. Visitation will be 3-5 p.m., Sunday, at Brooks Funeral Care in Clive.

Jack, the son of Leslie R. and Margueritte (Jones) Smith, was born February 22, 1962 in Des Moines. He had a love of sports, and enjoyed playing baseball and softball throughout his life. He was also known for his sense of humor.

Jack was preceded in death by his parents; and his brother, Todd.

Jack is remembered by his brother, Tim; sister-in-law, Peggy; nephew, Spencer; the love of his life, Nancy Franklin; his beloved pets, Blackie and Cirrus; and many other friends and relatives.

In lieu of flowers, memorial contributions may be given to the Animal Rescue League.
Mike Song
Passed away February 12, 2007
Jennifer Soper Hicks
Passed away December 21, 2015
Jennifer lost a 1 1/2 year battle with breast cancer. Our heartfelt condolences to all of her Family and Friends.
Laurie Speck Emery
As many are aware, we lost a very special member of our PHX based family with the passing of Flight Attendant, Laurie Emery.
Laurie began her airline career with America West Airlines in May of 1983, as part of the very first class of crossed-utilized employees, otherwise known as "Class 1". She touched the lives hundreds of friends, especially those who worked with her in the earliest days of America West.

Laurie is survived by her two sons, Elliot and Connor.

Funeral services for Laurie will be held Friday, June 28, 2013 at 11:00 am:

Desert Springs Bible Church
16215 N. Tatum Blvd.
Phoenix, AZ 85032
(602) 996-9000

Many have inquired about helping Laurie's sons, Elliot Damm and Connor Emery. For those who would prefer to help Elliot and Conner, in lieu of flowers, you may send your cards to them directly at 21150 N. Tatum Blvd #2051, Phoenix, AZ 85054
Diana Stanford Johnson
Diana Lea Stanford Johnson, 47, passed away on Thursday, May 27, 2010 at Iowa Methodist Medical Center in Des Moines. Diana was cremated and no services are planned at this time.
Diana was born August 4, 1962 in Des Moines, Iowa. She was a Service Manager for Qwest for 21 years. Diana was a prankster and loved to make people laugh, enjoyed refinishing furniture and doing yard work and she was always there for a helping hand.
Diana is survived by her daughter, Lindsay Lea Johnson of Windsor Heights; Winnie; father, Gary E. Stanford of Adel; brother, Douglas (Shelly) Stanford of New Hope, MN; sister, Lori (Kevin) Vande Venter of Maple Grove, MN; aunt, Joan Stilwell of Lindstrom, MN; sister-in-law, Cathy Kramer of Louisville, CO; soul sister, Dawn Evans of Windsor Heights; friend, Vickie Loomis of Urbandale and significant other, Don Modlin of West Des Moines.
Diana was preceded in death by her mother, Jean Stanford; brother, David Stanford and grandparents, Helen and Gilbert Stanford.
Ron VanNimwegan
Barry Williams
If you have information about our Classmates passing,
please email vhs80@comcast.net